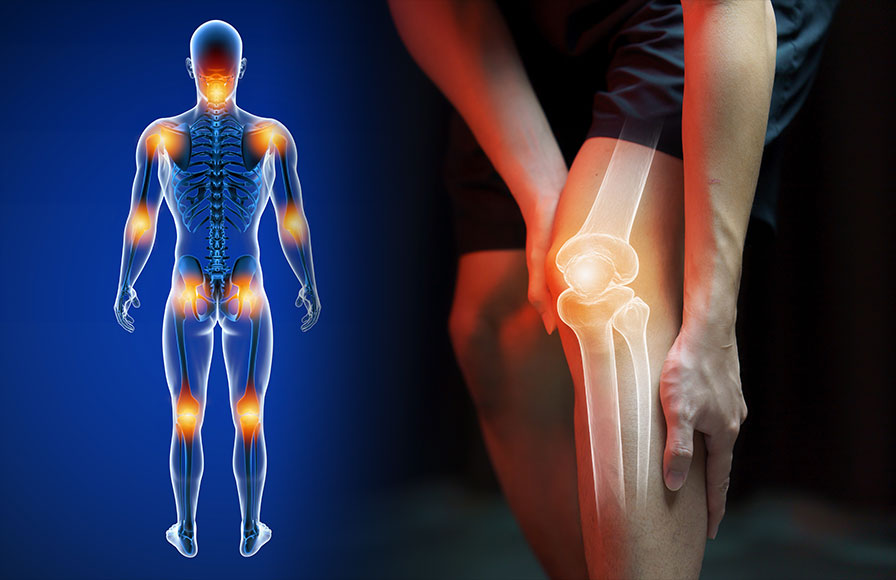 Joints are very important parts of the human body. After all, they help our limbs move in several ways. Some joints work like a hinge, whereas others are involved in more complicated movements. Experiencing joint pain is very uncomfortable and limits a person's ability to perform daily tasks.
What exactly joint pain is?
In simple terms, joint pain refers to aches, soreness, and discomfort in any joints of the body. Today, joint pain is a very common health complaint. Usually, joint pain develops in the knees, hands, feet, hips, or spine. In fact, some patients experience throbbing, burning, or grafting sensations. According to a survey, people feel much stiffness and pain in the morning.
Well, performing some low-impact stretches and exercises can help you feel better. Although, getting involved in too much physical activity can reverse the effect and make your joint pain worse. Clearly, there can be several reasons behind joint pain. Some of the common causes of joint pain are weight, age, overuse, previous injuries, viral infection, bursitis, joint effusion, tendonitis, rheumatoid arthritis, and other medical conditions.
Let's talk about some symptoms of joint pain:
Fatigue
Joint Tenderness
Joint Swelling
Joint Stiffness
Weakness
Joint Instability
Limited Joint Movement
Are you experiencing these symptoms? If yes, then you should seek medical help! Consulting an orthopaedist can help you get relief from joint pain.
Why visit an orthopaedist for joint pain?
An orthopaedist specializes in providing treatment for all the problems related to musculoskeletal system. This includes your muscles, bones, joints, ligaments, nerves, and tendons.
Orthopaedic doctors diagnose the root cause of your joint pain and provide the most effective treatment to help you get rid of joint pain. Apart from this, they recommend some stretches and movements to increase your strength, flexibility, and range of motion.
An orthopaedist can treat a variety of conditions including muscle strains, arthritis, carpel tunnel syndrome, bone fractures, bone cancer, joint pain, lower back pain, ACL tears, limb abnormalities (like bowlegs and club foot) and more.
Well, you need to understand that not all joint pains require advanced medical attention and can be treated with the help home remedies.
Hot & Cold Compresses
Both hot and cold compressions are great for minor joint pain relief. Hot compression can help you reduce pain and stiffness in your joints. If done correctly, it relaxes your muscles, increases flexibility, and improves mobility. On the other hand, cold compression minimizes the joint inflammation and ease your pain. If you are experiencing joint pain, then you can try both of them alternatively.
Epsom Salt Soaks
Soaking your painful joint in Epsom salt helps soothe tired muscles and reduce inflammation. Epsom salt contains magnesium, sulphur, and oxygen to help you get relief from joint pain. Take a bowl of warm water and add half a cup of Epsom salt, then soak your painful joints in it for 10 to 15 minutes.
Wrap your painful joint
Wrapping your painful joint with elastic bandage can help you decrease swelling, minimize pain and improve your range of motion. However, it's imperative to wrap your knee joint properly! Incorrect wrapping can affect your blood circulation and mobility. According to a recent clinical research performed by health experts, wrapping is a convenient way to reduce joint pain and improve joint stability.
Stretch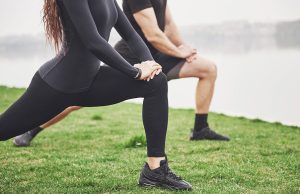 Always remember that your joints are designed for movement. Many people have misconception that if you are in pain then you shouldn't indulge yourself in any physical activity. Well, you need to understand that inactivity can make your joint pain worse. On the other hand, some gentle stretches can help you reduce joint pain and increase range of motion. In fact, you can ask your doctor or therapist for some stretches that are appropriate for your condition.
Tropical Creams
If you are experiencing joint pain, then applying tropical creams can help! There are many anti-inflammatory tropical pain creams out there! Some of them are Blue-Emu, Penetrex, and more. You can use them to relieve the joint pain and inflammation.
Omega-3 Fatty Acids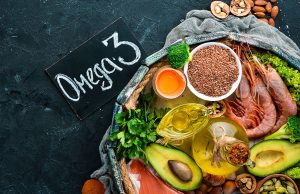 Diet plays a major role in managing joint pain. According to a recent survey report, including omega-3 fatty acids in your diet helps you reduce inflammation and boost your immune system. Food items like salmon, walnuts, olive oil, flax seeds, Chia seeds are good source of Omega-3 that you can include in your diet.
Weight Management
Do you know that losing a few extra pounds can ease your joint pain? Well, it's true! Excess weight puts stress on your joints which ultimately leads to pain. Therefore, it's imperative to maintain a healthy weight. Maintaining an ideal weight can help you prevent yourself from joint pain and other health problems. Following a regular exercise routine and balanced diet plan can help you manage your weight.
Yoga
Yoga is one of the most effective ways that can help you get relief from joint pain. In fact, it is also known as movement medicine. However, you have to be consistent to see good results. If performed correctly, yoga can help you get relief from joint pain and improves your range of motion. Ashtanga and Vinyasa are considered as the most effective yoga poses for joint pain. People who practice yoga regularly promote joint health and pain-free movement. Some other yoga poses that can help you improve joint health are Warrior Pose, Forward Fold, Bow Pose, Plank Pose, Bound Angle Pose, and more.
Massage
People have a misconception that massage is a luxury. Well, it is a lot more than that. Clearly, massage is great for joint pain. Massage increases blood flow and improves range of motion. In fact, massage therapy can help with inflammation caused by arthritis and other chronic illnesses. However, consulting your therapist before taking massage therapy is crucial!
In the Nutshell!
Undeniably, joint pain is a very common health complaint. It can be a result of an injury or illness. Well, taking the right treatment can help you deal with joint pain and improve your range of motion. Do you know that the osteoarthritis is one of the most common causes of joint pain? According to a recent survey report, approximately 500 million people around the world are suffering from OA. However, following a healthy lifestyle can help you prevent osteoarthritis and other illnesses.