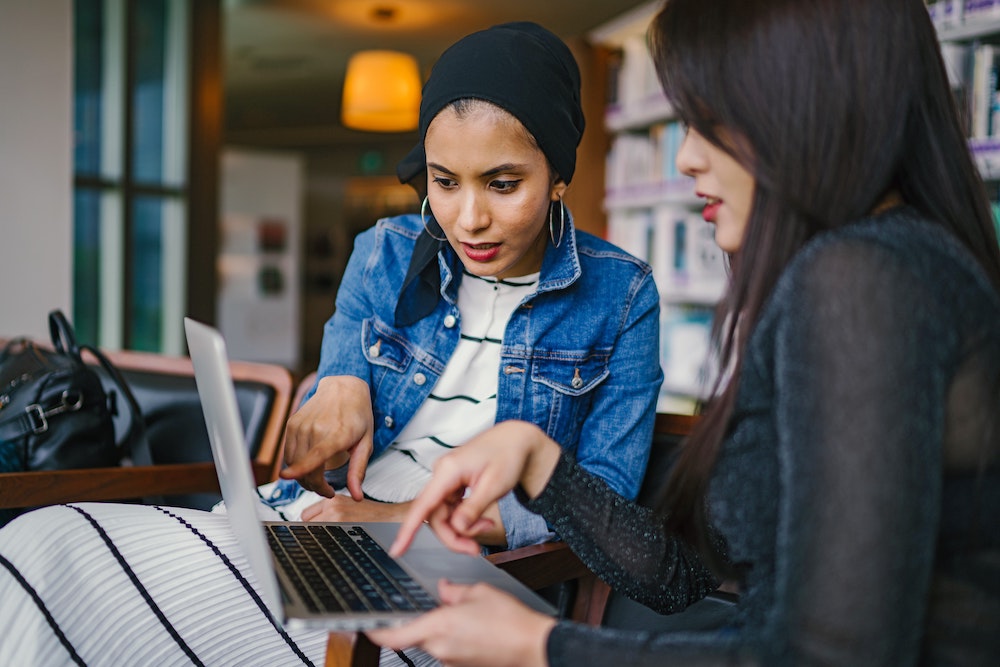 While businesses have been embracing digital transformation for some time, the worldwide epidemic of the past two years has transformed it from a matter of choice into a matter of life and death. Many people have made typical blunders in their haste to get online, which can be attributed to a lack of sufficient preparation paired with a failure to comprehend the nature of the Internet.
As someone who has been working in this field since 2016 and has assisted businesses in going online, here are some of the most typical blunders I have observed.
1 Digital advertising expenditures must provide a quick return on investment (ROI).
"If I pay RM5,000 for an online ad campaign, how many sales can you generate?" many CEOs of traditional businesses inquire of their marketing managers.
Digital advertising budget allocation and online advertising tactics differ significantly depending on the type of business, the brand's online maturity, and the size of the current online customer base.
For example, a new company that has just launched its online store needs to spread the word about the brand and its product offerings in order to generate awareness about the brand and its product offerings. Top funnel marketing initiatives is highly influencing the campaigns and advertising media purchases . At the top of the funnel, your advertising dollars are used to educate clients and prepare them for their next visit. It is quite rare that it results in a speedy purchase. You are only a few steps away from achieving actual sales conversion, which can only occur if you have provided potential consumers with the most accurate product-market-fit information.
That holds true for a brand that already exists and has some offline consumer groups. It takes time and work to establish your online presence and persuade offline clients to convert to online customers while also attracting fresh online traffic from the top of the funnel, the majority of which does not convert into sales when you first begin selling online.
2 Spending too much time on digital marketing rather than focusing on and maximising the company's core strength
Time-To-Market. It's time to define a particular schedule for meeting your pre-determined key performance indicator for your digital launch, to be precise (KPI). Consider the following scenario: A CEO declares that he wants to see RM200,000 in online sales each month four months after his company's new e-commerce store goes live online. And it should be available for use within three months.
Many businesses overlook the need of establishing a road map at the outset of their journey. They take their sweet time without realising that they are putting pressure on the present offline crew. Some employers really squander time learning how to set up a Facebook ad or a website in an attempt to be more hands-on with their employees.
It's a waste of time! As a wise entrepreneur, you should simply sit back and let "the proper builder construct." Good CEOs will look for coaches and experienced personnel to help them minimise their time-to-market and opportunity costs, while also educating their teams to raise their success rate and overall profitability.
Others believe they may save money by repurposing the old, non-digitally savvy personnel or by scrubbing their own hands by doing it themselves instead of hiring outside help. This will result in a slew of issues and will cause the delay of their debuts. It also results in a less-than-optimal online experience for clients as a result of this practise.
3 E-commerce is the act of selling goods in a marketplace.
High-level executives and entrepreneurs have lost their ability to innovate in order to grab fresh customer engagement as marketing technology and the digital consumer touchpoints format continue to evolve at breakneck speed.
Instead, they use shortcuts, taking advantage of the convenience of getting quick sales through online marketplaces such as Lazada, Shopee, and Zalora, which have a large amount of traffic available to them.
However, while this method is effective, it is only beneficial in the short term. Although these markets are convenient, they are also disadvantageous because there are numerous competitors offering essentially the same goods, which results in an indirect "red ocean" situation.
Because they must continuously offering offers and decreasing their pricing in order to generate sales, many businesses find themselves in the position of not generating any money on these marketplaces.
4 Forgetting to start with the aim in mind at the outset
When developing a business strategy, an entrepreneur must keep two important factors in mind. Scalability and financial sustainability are two important factors to consider. Amazon, for example, makes decisions rapidly based on the scalability of a product's design and functionality.
As an entrepreneur, I have witnessed many businesses make poor judgments when they first went online because they did not have a staff with the necessary experience to guide them through the process of digital onboarding and integration. They make judgments that are heavily skewed towards one-time costs, and they fail to consider whether the system they are constructing is scalable in the long run.
Always keep in mind that the internet is a borderless environment that operates 24 hours a day, seven days a week, and ask yourself if your system can handle the volume of traffic. Also, is it possible to incorporate it into another system with relative ease? Is it capable of keeping up with the rapid technological changes?
Because the mechanism that has been developed is not scalable, many online projects are doomed to failure. Keep this in mind. If you try to conserve money at the beginning of your business and choose a system that does not allow you to grow, you will fall behind your competitors.
5 A first-mover advantage does not last indefinitely.
Whenever a firm successfully digitalises its business today and is the first to do so, I strongly encourage that company to continue to innovate, make the effort to continue expanding the digital team, connect with industry experts, and to not stop there.
Technology is always evolving and has no geographical boundaries. We used to have Facebook Advertising, which served as a digital consumer touchpoint for our customers. TikTok advertisements are now available. Have you had the opportunity to learn about it? Or is the person who will be following you picking up on this new touchpoint more quickly than you?
Many people that have the advantage of being the first to market, in my experience, tend to get complacent. They settle into a comfortable routine and rely on the memories of their previous victories for sustenance. Let me remind you that the game is still in progress and that, because it is played online, your opponents could be located anywhere in the world. They may be a step or two behind you right now, but they are closing the gap quickly.
Source: online business ideas , online business