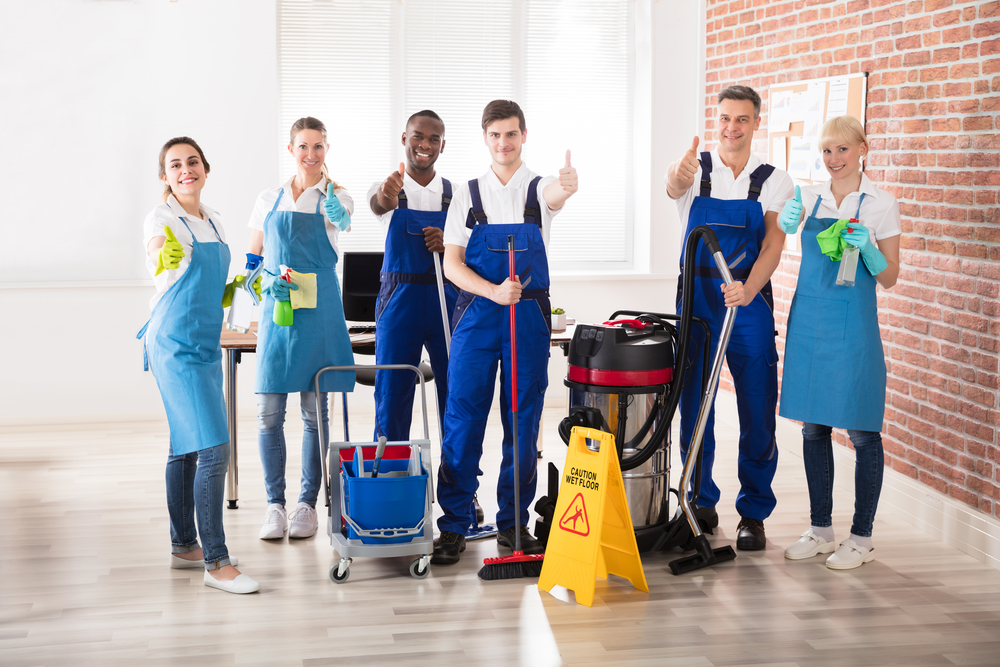 How to make cleaning products at home. Make these homemade cleaning products with ingredients you already have in your pantry. Clean any surface in your house naturally and without toxins!
Contact with these synthetic ingredients poses serious health risks . For example, phthalates are endocrine disruptors, they alter the hormonal balance. They are present in all those products with "fragrances" and "perfumes", from all-purpose cleaners to dishwashers. And also in many personal hygiene items.
5 HOMEMADE DETERGENTS TO CLEAN THE WHOLE HOUSE
It is very easy to prepare homemade cleaners based on natural products.
The sodium bicarbonate is used for cleaning, deodorizing, water softening, dissolving the dirt and grease, removing odors … and not scratch surfaces.
With lemon juice you not only kill fungus and mold, but it also helps you whiten clothes and aromatize them naturally.
Always have a natural plant-based soap on hand. It can be made of glycerin, coconut, from Marseille, in pills, liquid, in flakes… It is biodegradable and can be used for everything.
The white vinegar is very versatile. Kills bacteria and fat. Eliminates mold, bad odors and stains.
1. ALL-PURPOSE CLEANER
Mix equal parts white vinegar and water in a spray bottle and add a few drops of tea tree essential oil.
You can use it on metals, tiles, polished surfaces
2. SHINY FLOORS
To clean terrazzo or ceramic floors , add 1 cup of white vinegar to 4 liters of water.
If you have parquet , dilute 1 tablespoon of potassium soap in 5 liters of water and then pass a dry mop.
3. WINDOW CLEANER
Mix vinegar and water in equal parts, add salt.
Then dry with newspaper.
4. VERY NATURAL AIR FRESHENER
In 1 liter of water, boil 1 sliced ​​lemon , vanilla and 1 sprig of rosemary.
Once cool, strain and fill the spray bottle. You will enjoy a refreshing and natural aroma .
5. FOR COUNTERTOPS AND APPLIANCE SURFACES
You can clean all these surfaces directly with hydrogen peroxide .
Spray on and then wipe with a cloth.
CERTIFIED ECOLOGICAL DETERGENTS
In addition to the formulas that you can create yourself with harmless products, there is currently a wide range of organic brands that offer guarantees . Many are certified by the European eco-label , although this does not place limits on the origin of raw materials and manufacturers may include some petroleum derivative.
The most demanding seal is the Ecocert , since it requires that the raw materials be renewable.
The first Spanish company with an Ecocert certificate for its multiple cleaning products is the ecological brand Biobel, from Jabones Beltrán, which uses surfactants obtained from vegetable fats instead of linear alkyl sulphonates derived from petroleum. They are products that are more respectful of nature and our health.
" Petroleum-derived ingredients should be avoided , since they are more incompatible with the environment: they degrade very slowly, cause allergies and irritation, and even compete with living organisms for oxygen consumption," explains Jaime Nácher, from the department Jabones Beltrán technician.
"We have alternatives that are one hundred percent based on vegetable resources that are as effective or more effective than conventional market products. Our alternatives are based on the use of soap with coconut oil and other 100% vegetable oils."
Ecover Product
The brand that paved the way in Europe was Ecover. Although not all of their products have the Ecocert seal, they ensure that none of them produce a known persistent effect on the environment or human health, and that the water mixed with their washing machine soap, if left to stand, can even be used for irrigation.
Other brands with different types of organic certification are: Almacabio, Equo, Sodasan, Prodefut (from Granada and they serve at an industrial level) and Biocop.
If you want to get a good idea of how much cleaning your home needs, there's no better way than to walk around your house with a watchful eye. You should also grab a plastic bag when you start walking around: this way if there's any trash or other junk that you need to throw out, you can grab it, put it in the bag, and get rid of a lot of stuff while scouting the rest of your home.
Taking the time to pick up this stuff now means that it won't be taking up more valuable time later.
Fast clean kitchen
You should also do any washing up that you need to get done before you start the main clean. You're going to want to clean your kitchen and the worktops should be easily accessible: you don't want to be moving plates halfway through.
Don't start a room by wiping the coffee table, then cleaning the blinds, only to watch the dust from the blinds coat your newly cleaned coffee table. Sardone says to start at the top of the room, such as dusting a ceiling fan, and work your way down to the floor to eliminate redundant work.
Likewise, cleaning left to right ensures that you cover the entire room instead of darting from place to
Can't get the shine you want with Windex and paper towels? Author and speed-cleaning expert Laura Dellutri's weapon of choice is a professional-grade window squeegee. Place a drop of dish soap in a gallon of water, wipe it generously on the window with a cloth, then squeegee it off. "Go top to bottom and wipe the blade each time at the bottom," she says. "You'll get a window that is streak-free."
Wiping with Cloth
If you don't want to use a squeegee, Dellutri recommends a glass cleaner and a microfiber cloth. When wiping with the cloth, use horizontal strokes and move from top to bottom. Don't clean a window by rubbing in circles, which can leave streaks, and avoid wiping the glass with newspaper or paper towels, which leave a residue.
We get it: stuff gets everywhere. It's easy to find a notebook in the bathroom, a toothbrush in the kitchen, and a fork in the lounge. As you go from room to room, take a look at what's accumulated in the room.
If it doesn't belong, then take it back to where it does belong. We'd recommend doing this on a room-by-room basis: if something doesn't belong, collect it in a bag or your laundry baske