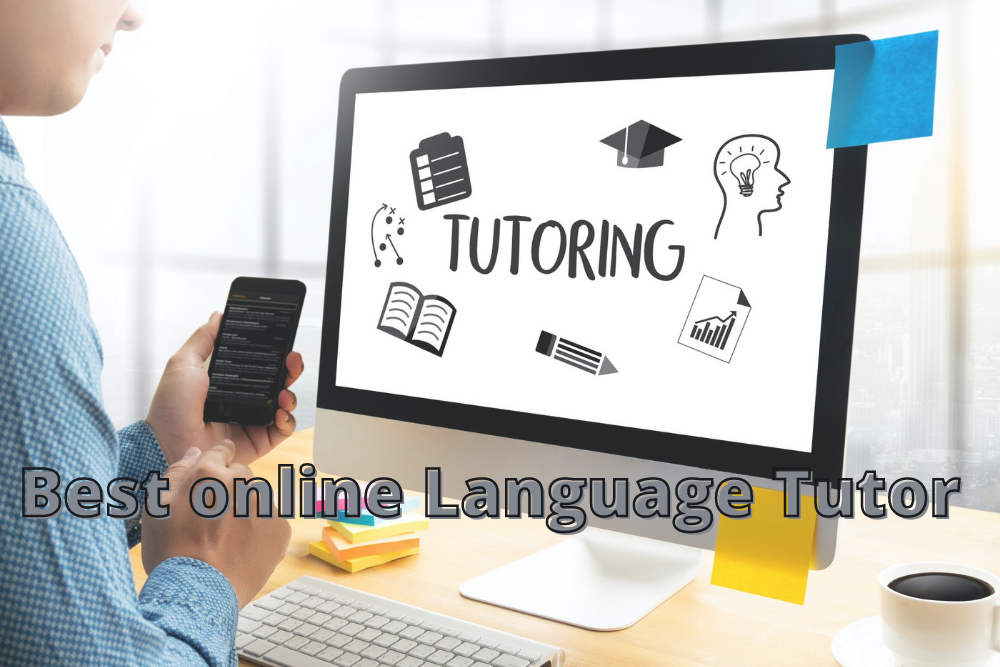 When you are planning to learn a new language, or you are trying to excel in your skills in a new language. You may find a very conflicting thought on whether you should opt for Online Language Learning Platform or classroom teaching? 
Although both the options have their own pros and cons, which options exceed better? You didn't learn your first language by sitting in a class and memorizing grammar, so why would you do that for your second language? 
Let us see some major differences and figure out why to choose online learning? 
FLEXIBILITY TO FIND THE RIGHT TEACHER:
One key difference between Online Language Learning Platform  and in-class is flexibility. When talking about online, you get an array of options to choose from. There are various teachers available for the language you are wishing to learn and those can be native speakers too.
But in a traditional setting, you are restricted to only one teacher offering you learning. Even if you don't like the learning style, you can not switch to a new language tutor. 
The lack of flexibility to choose the teacher can be frustrating, but the online option supports you in this scenario. The likelihood to find the ideal teacher is higher, based on rating, review, and more. 
TIME
Another crucial factor is time, and the last thing you want is to lose valuable time in traveling. It is true, you don't get language tutors nearby you, especially if the language you wish to learn is uncommon. 
For Example Turkish, Arabic, German, etc are a few of the languages that require expert tutors. In a traditional classroom, the institute or classes can be located far from home. It might take more than an hour to commute to the location and head back home. 
Unlike online language tutoring that offers you comfort at home learning sessions. You don't have to get up from your sofa, teaching can happen at the comfort of your home, or any location you are at. If you are a busy person, online tutoring will suffice your needs pretty well. 
RELATIONSHIP
In traditional learning, the sessions are engaging, because the tutor is present live in front of you. You get to form relationships with the teacher, they understand you better and in person. 
Along with that, you also form a bond with fellow students, communicate with them in the new language, and enjoy the session. Traditional learning offers you ample opportunity to interact, communicate and make sessions fun.
The drawback of Online Language Learning Platform is, you can make such relationships. You are restricted to your screens, and there is no contact with another student.
The connection is directly between tutor and students, which can be advantageous, especially if your focus is only to learn.
Native Speaker
You will hardly find a native-speaking teacher in a traditional classroom setup. Unless the language is English, you will find ample English tutors for you, but not other languages. 
You can not find a French professional to teach you French, or an Arab to teach you Arabic. From learning through a native speaker, you get the most exceptional learning environment. 
Since, they have the tone, accent, completely in the respective language. In online learning, you get native speakers teaching you the language, with information of culture, and more. This allows you to have a better understanding and deeply learn the language. 
Affordability
When talking about affordability, you will find a lot of differences. When seeking traditional classroom teaching, they charge you fees for the whole course. You have to pay a hefty amount upfront before seeking the services. 
In this case, even if you are not comfortable with the teaching style of the tutor you have to compromise. This is because you have paid in advance and there is no way you are getting your money back. Plus, classroom learning courses are always highly charged. 
When talking about Online Language Learning Platform  you get a lot of advantages. You are not charged course-wise, but you will charge per session.
Plus, you get the opportunity to enroll for a free trial session first before saying yes to the tutor. This way, you understand their learning style, environment and then enroll yourself in the training. 
Digital World
The Internet offers both pros and cons when deciding to learn online. At one point in time, you can leverage the internet by recording the lectures and listening to them later. This way, you can make your language learning better by recording and revising lessons. 
It is something that you can not do in a traditional classroom. For doubts, oyu have to ask the tutor again and again, and sometimes you resist asking queries. 
At the same time, the internet brings challenges. If the internet connection is lost, unstable, or the device stops functioning. You might miss out on the important details, or lose your session. 
It can be intimidating to have improper internet connection! In this case, the traditional classroom is glitch-free. You uget live interaction from the tutor which makes the session nonstop and error-free. 
Personal Attention
In a classroom, there are not just one or two students but a lot of them. You are accompanied by fellow students, who can be poor, or very good at learning the language. 
It is one of the reasons why your tutor can be distracted since they focus on the students who aren't good at learning quickly. 
The divided attention may put your concentration low and personal attention seems to be missing. You lose the motivation to learn because the tutor addresses the whole class and not you personally.
Unlike online learning, where you get full attention from the tutor. Since you are the only student having one-to-one interaction. The focus is on you, you receive a personalized language learning experience. It tends to keep you motivated, and your concentration is higher too. 
Conclusion:
Online Language Learning Platform has become the new normal, and you need to leverage it. Some people might recommend a language class they've to attend, while some will share their online learning experience. But, online learning is a must in the current times, allowing you to access learning from any corner of the world.