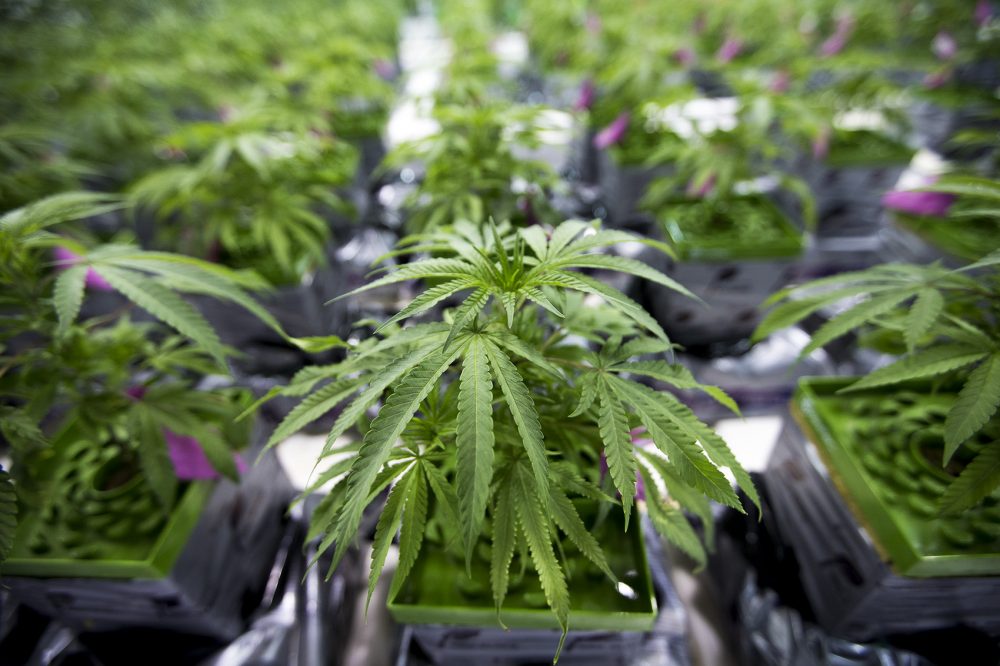 The state of Illinois allows those patients who have qualifying conditions to apply for the medical marijuana program. Also, if you are a minor with a chronic illness, the state will enable you to access medical marijuana legally with the help of a caregiver. The state of Illinois makes the use of cannabis legal. But under federal law, the controlled substance act does not allow you to possess, distribute or grow cannabis. This is illegal. That is why if you are found with medical marijuana when not registered as a patient, this is an offense. Here are some of the things you need to know on how to get medical marijuana in Illinois.
What You Require to Know as a Registered Patient
As a qualified and registered patient, there are several things that you need to know about the use of medical marijuana in Illinois. The legal use of medical marijuana in Illinois introduced four years ago, and there are added regulations and rules since then that you need to know. Therefore ensure that you are constantly checking on the current changes and additions to the program. These updates are always located on the state of Illinois medical cannabis website.
When opting for this program, you should expect to give out a fingerprint and background check. You will also need to pay some fees for a specialized photo id for every registered patient. You also need to know that you must have at least one critical medical marijuana qualifying condition if you want to get into the program. You need to be diagnosed with a chronic illness and get a recommendation from a cannabis doctor or physician. This doctor must have a controlled substance license and be required to have a bona fide relationship with the medical marijuana patient. You will also need to pay the examination fees to the medical marijuana doctor to get the certification for medical marijuana.
Local Pharmacy
But this does not end there. If you are a medical marijuana patient, you will not just get the medication at a local pharmacy or anywhere. You will have to buy medical marijuana at a local dispensary, and these dispensaries are now available in the state of Illinois. The law refuses any health professional from prom prescribing this medication. If you are an Illinois doctor, you will only prescribe this medication if registered as a medical marijuana doctor. After you have received a recommendation from the doctor, you will then get an identification card. After that, you will need to follow some rules and regulations that include;
· The registry cards will not be accepted in the state of Illinois. The law of Illinois does not protect you if you are a visitor from another state and are found in possession of medical cannabis.
· You will only apply for this card if you are a resident of Illinois.
· Also, you will need to renew your card after a certain period, and so this means that you will still require to undergo a consultation to know if the condition still exists.
· The patient is disabled or underage, and the caregiver can act on their behalf.
VA Care and Cannabis in Illinois
The veteran would not require a certification from the medical marijuana doctor if they underwent treatment of a chronic illness through the VA doctor. You can qualify for this program if you reside in Illinois, and you need to show proof of residency. Once you have been diagnosed with a medical marijuana qualifying condition, you must give a copy of the veteran. In this process, you will still need a fingerprint background check and a non-refundable application fee each time you apply for this card.
Designated Caregivers
These are people who a registered medical marijuana patient has chosen to purchase medical marijuana at dispensaries on their behalf. The caregiver will also receive a card, allowing them to possess up to 2.5 ounces of medical cannabis for the patient. But the only person who can consume the medication becomes the patient. This caregiver can only serve one patient, and they cannot be qualifying patients.
Employment Considerations
The law prohibits any employer from discriminating against an employee simply because they have a medical marijuana status. They should also not refuse to hire or fire patient because they are using medical cannabis. Therefore, if the patient uses medical marijuana legally away from the workplace and at non-working hours, the employer does not need to have an issue.
But in this act, the employer can enforce the policies of the company when testing the drug. If the employee fails a drug test that might land the employer under a violation of federal law, the state does not prohibit the employer from acting against the employee.
Other Legal Details
The Illinois medical marijuana pilot program does not give legal advice. Therefore if the law enforcement visits your home and you are a registered patient, ensure that you inform them that you are a part of the pilot program and give them your registered identification card. You can also consult a registered lawyer so that you can discuss your rights and protection after registering as a medical marijuana patient.
Medical Marijuana Qualifying Conditions in Illinois
Here are some of the medical marijuana conditions you need to register for medical marijuana in Illinois. This is according to the compassionate use of the medical cannabis pilot act.
· Autism
· Agitation of Alzheimer's disease
· HIV/AIDS
· Anorexia nervosa
· Arnold-Chiari malformation
· Cancer
· Cachexia/ wasting syndrome
· Causalgia
· Polyneuropathy
· Chronic pain
· Crohn's disease
· Dystonia
· Fibrous Dysplasia
· Glaucoma
· Hepatitis C
· Hydromyelia
· Interstitial cystitis
· Irritable bowel syndrome
· Lupus
· Migraines
· Multiple sclerosis
· Muscular dystrophy
· Myasthenia
· Myoclonus
· Nail patella syndrome
· Neuro-Bechet's autoimmune disease
· Neurofibromatosis
· Neuropathy
· Osteoarthritis
· Parkinson's disease
· Kidney disease
· Post-concussion disease
· PTSD
· Reflex sympathetic dystrophy
· Residual limb pain
· Rheumatoid arthritis
· Severe fibromyalgia
· Spinal cord disease
· Spinal cord injury that has destroyed the nervous tissue
· Tourette syndrome
· Traumatic brain injury
· Ulcerative colitis.
Final Thought
Learning how to get medical marijuana in Illinois is essential, and this is because you need to know several rules and regulations for you to possess medical marijuana legally. The application is also simple and faster as long as you have one of the above medical marijuana conditions.