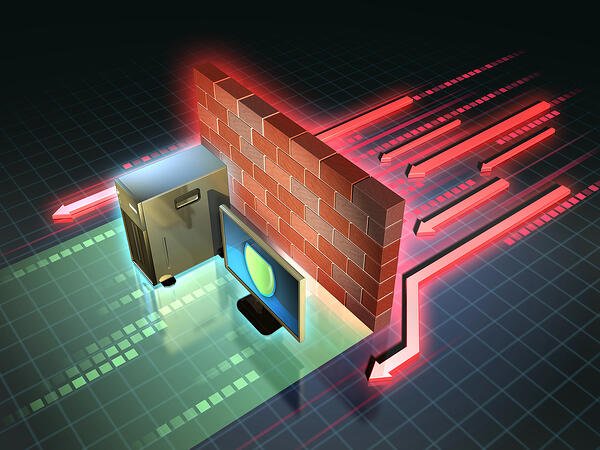 What is Cloud Security?
Cloud security refers to a collection of rules, controls, procedures, and technologies that should all work together to safeguard your cloud-based applications and systems.
Every company we know has a lot of highly sensitive data in the cloud, and now that most of us are working remotely, there is more data in cloud-based applications than ever before.
When the majority of workers work from home and use a mix of personal and professional equipment, a company's "attack surface" expands even further, offering hackers more opportunity.
The security of mobile devices is particularly important. Many firms have monitoring and management systems in place for company-supplied computers, but just a few are on top of employee-owned mobile devices.
Bring-Your-Own-Device (BYOD) devices are used on a daily basis to access cloud apps like Microsoft 365 and others, posing security threats.
Hackers have been using effective phishing operations and brute force logins to attack gaps in cloud security standards, according to a recent advice from CISA (Cybersecurity and Infrastructure Security Agency).
In order to steal login credentials for cloud service accounts, attackers send emails containing malicious links. The emails, as well as the URLs, appear to be authentic, fooling employees with sophisticated phishing methods.
Unfortunately, it is frequently a company's poor cyber hygiene standards that provide hackers access.
Cloud computing
Cloud computing isn't exactly a novel concept… It's been around since the 1970s in some form or another. However, cloud adoption has exploded in the last decade, particularly among businesses. Many enterprises have now adopted cloud in the name of moving their businesses ahead, with 67 percent employing two or more cloud providers. Other businesses are swiftly following suit, pursuing a hybrid or multi-cloud strategy (71%) to integrate numerous services, improve scalability, and ensure business continuity.
However, some organisations have become proud owners of an unintentional multi-cloud, comprising of many tools and solutions to meet various functions and applications; and in many cases, security has been disregarded. Organizations have mistakenly demoted "effective" security to a secondary issue in their myopic pursuit of business goals. Organizations may regard security as an afterthought or a nice-to-have, and may simply give in and use what they have on hand, which may or may not be the most effective answer.
The Consequences of a Lack of Cloud Security
The dangers of having little to no security are far too severe to overlook. Disparate tools, some of which have rudimentary security built in by the cloud provider, are less successful than integrated systems, and they add complexity and operational expense. Many businesses neglect or misinterpret the shared responsibility model, assuming that the cloud provider will take care of everything, leaving much too much open to chance. Managing divergent technologies is a never-ending challenge, especially when misconfigured cloud databases remain a significant source of vulnerabilities.
The fundamental reason for the misconfiguration of these databases is a lack of visibility: It doesn't mean the problem doesn't exist just because you can't see it. This increases the risks and frequently results in significant gaps in compliance. The lack of complete visibility into encrypted data and control of a network infrastructure that spans applications, users, data, and multiple network edges—especially in a hybrid cloud environment—can expose the entire organisation to vulnerabilities, according to network engineering and operations leaders.
Multi-cloud security that is effective must be holistic—into, within, and between clouds. Ignoring any of these components can have severe consequences. But don't worry… You can ensure that security is integrated end-to-end and moves at the speed of your business with the appropriate methodology.
Multi-cloud consists of Cloud Hybrid
Security solutions should also handle hybrid cloud deployments (data centres and private clouds). Better, more seamless security is achieved by deploying the same technology/solution on-premises and in the cloud. Secure SD-WAN delivers secure, improved, and consistent application experiences by combining network and security into a single integrated platform. Choosing a platform that covers the entire lifecycle reduces complexity and hazards while also providing insight and automation across installations. Most significantly, it ensures that, as your multi-cloud expands, security becomes a business enabler rather than a bottleneck.
Four Points to Consider When Creating Your Accidental Multi-Cloud
The ideal approach to cloud security is to construct it from the ground up, from concept to development through deployment and production. However, if you're in a hurry to catch a train, you can still strengthen your cloud security with these four suggestions.
1. When it comes to security, approach multi-cloud, every cloud, in a comprehensive manner. Cloud computing is fundamentally about delivering business outcomes through application lifecycles. Security must accompany applications everywhere they go and where they stay.
2. Take a platform, fabric, or mesh security approach. We use the following successful platform security infrastructure:Artificial intelligence (AI) and automation tools to acquire, analyse, correlate, and make sense of all data. control, which include disseminating policies, federating enforcement, and intervening whenever and wherever necessary to mitigate the threat's impact. When it comes to cloud security, consistency and visibility are the most important factors.
3. Recognize that the cloud is fluid and expansive, and select solutions that allow for flexibility in meeting those demands, particularly those that are interconnected with a diverse ecosystem of technologies.
4. Select solutions that complement each other. A comprehensive cybersecurity platform is a crucial requirement for most enterprises to successfully advance digital innovations into and across clouds.
With comprehensive cloud security, you can accelerate business outcomes.
Security has a bad rep for being a hindrance to business rather than a facilitator. Who wants the train to come to a halt or slow down so that security can board?  The main line is that businesses should never ignore security controls, and they should never be put in a situation where they must choose between security and keeping the business running. Implement solutions that add as minimal friction to the deployment process as possible to avoid choosing transformation over security. Security will effortlessly integrate into your unintentional multi-cloud… and will be right there for the ride, securely, no matter where your business takes you next, with the appropriate tools.
Source: fortinet network firewall