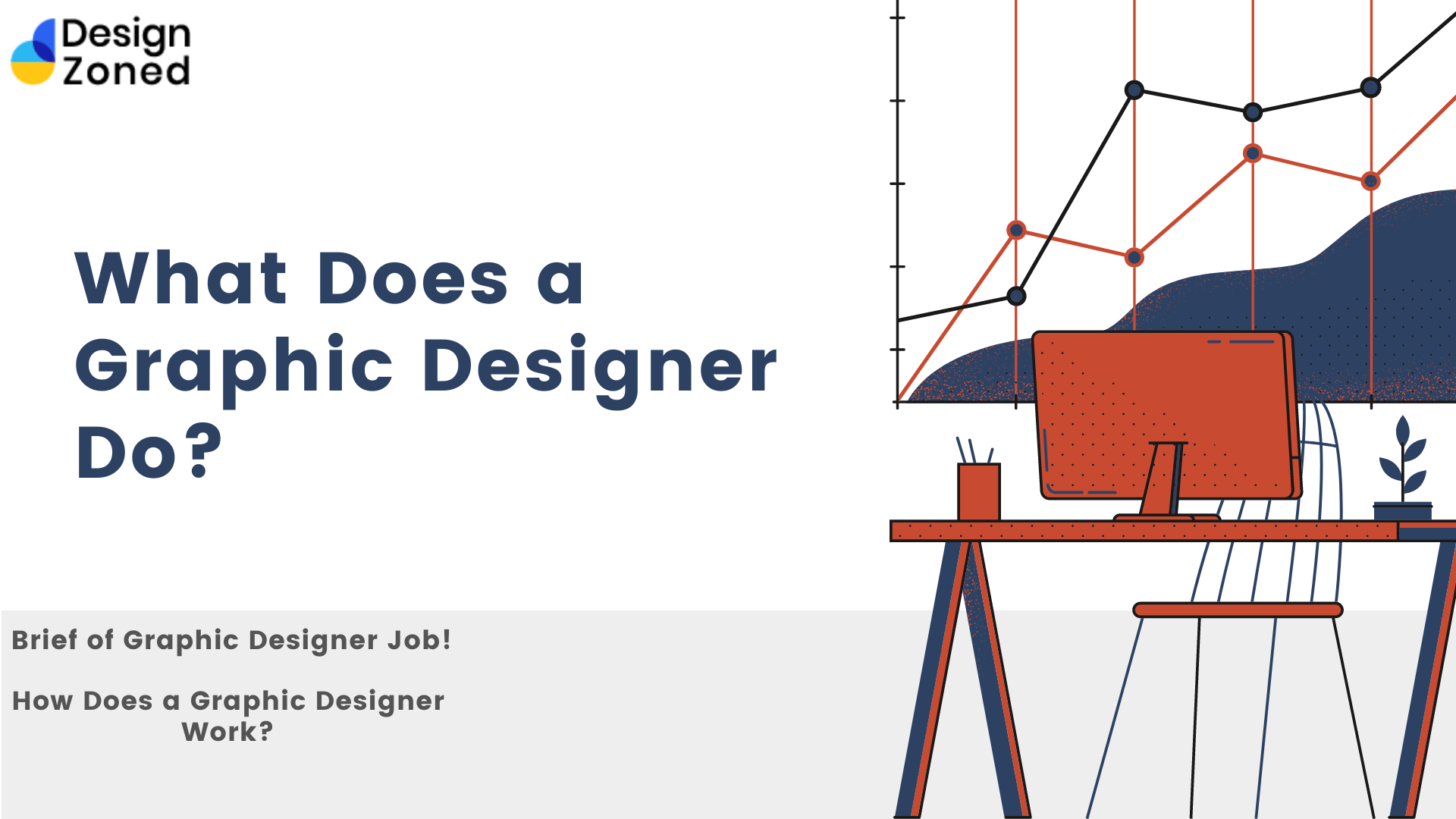 Design elements are used by graphic designers to achieve artistic and decorative effects by combining art and technology. Their responsibilities include developing the overall layout and production design of advertisements, brochures, magazines, and corporate reports. To start, sketch or use a computer program to create rough illustrations of design ideas. You should choose an affordable graphic design agency that provides high-quality work. That provides the best creative graphic with trending ideas in the market.
Do you want to work directly with clients or collaborate with other creative people in the design industry? Graphic design may be for you! 
Brief of Graphic Designer Job
William Addison Dwiggins, a calligrapher, type designer, illustrator, and book designer, coined the term "graphic design" in 1922. Graphics were used as a means of communicating ideas in all of these positions. His numerous jobs prompted the term "graphic design" to be coined to describe a field that had been practiced for generations.
Graphic design was being practiced around the world long before Dwiggins coined the term. Graphics have been used to communicate for centuries, starting with cave paintings and ending with the Code of Hammurabi. 
The printing press, however, changed everything. In addition, it became easier to format and layout, and eventually, it became a lot of fun to use, encouraging publishers to seek out new typefaces to make their publications stand out from the vast number of papers being printed.
As mass printing techniques became more sophisticated, the home computer was created centuries later. As a result, the graphic design changed forever.
Designers can produce their work faster and more precisely today thanks to specialized programs. Digital media has become the norm for catching up on news, interacting with businesses, playing games, and presenting yourself to others. Media in the digital age lacks the physical confines of printed media: its spaces call for graphics and layouts that differ from those seen in print magazines and on billboards. 
With the advent of online spaces, graphic designers have more opportunities to produce content that combines graphics, sound, and motion. Graphic designers have access to an unprecedented level of possibilities and media types thanks to the internet.
The Work of Graphic Designers
Designers of graphics utilize either their hands or specialized software to create concepts. Through images, words, or graphics, they communicate ideas that inspire, inform, or captivate consumers both physically and virtually. The designers make sure that their designs effectively convey information by communicating with clients, customers, and other designers.
How Does a Graphic Designer Work?
Visually communicating information is what graphic designers do. Marketing materials include packaging, logos, posters, and billboards. Graphic Designers communicate ideas to audiences using elements like shapes, colors, typography, images, and more. As a Graphic Designer, you may work for one brand on your own, for an agency, or as a freelancer working with a variety of clients.
The role of a Graphic Designer varies depending on the company. Selecting photos and typefaces, developing layouts, and designing logos are some of the tasks that designers perform. In the graphic design work has the most important work is logo design and Design Zoned provides logo design services at a cheap cost in India for small businesses. There are several specialties of Graphic Designers, including motion graphics and print media.
The purpose of graphic design is to develop designs that portray an intended message in communication with clients and consumers. To create a successful product, campaign, or website, they collaborate with graphic designers, marketers, business analysts, writers, and programmers.
What skills do they need?
Multimedia designer Alan Tabish, who designs and produces training materials as a graphic designer for management and technology consultancy Booz Allen Hamilton, says it's essential that visuals be engaging and easy to understand. It is also helpful to know about typography, color theory, and Web design.
Mendoza emphasizes the importance of flexibility as well. You have to make adjustments if the client's vision does not match yours. Clients are vocal and sometimes indecisive, so you must be able to take criticism. It is not personal.
Design software is also important, especially Adobe Photoshop, Illustrator, and InDesign.
Are our graphic designer's skillset and job responsibilities the same regardless of the industry, or are they different?
Mendoza says that even though the same basic skills are required-staying on top of design trends, knowing how to take direction-there are variations.
Mendoza's role as a magazine designer requires him to come up with logos and branding differently than a designer for an ad agency.
It takes a different approach to clients and deliverables when you work with federal agencies, says Tabish. He says government workers prefer simple graphics that explain a process clearly. Design firms often allow you to take more risks, whereas infographics are often similar to infographics.
The importance of designing three-dimensionally?
You can't just do graphic design online. Often, the packaging is designed by graphic designers for product manufacturers. The packaging has to grab the attention of consumers. Additionally, since they operate in a 3D space, they need to stand out from a variety of other visual stimuli.
Trina Bentley, owner of the branding shop Make & Matter in Austin, Texas, says she loves package design. Several design elements need to be woven into a tight, crafted, well-considered space.
Among skill share's Original Package Design I: The Basic Why and How Bentley explains why package design is so exciting for beginners. It is the only format that lets a buyer contrast products side-by-side and makes a split-second decision based on the impact, she explains. The design plays a key role in that impact. That excites me."
Designing for Digital Audiences:
The purpose of a website may be simply to provide information or it may be more interactive, utilizing all the features that websites and apps have to offer. Graphic designers who specialize in web design tend to focus on layouts and graphics. However, they also think about user experience or UX. This involves considering how users will use the website or app.
Innovative and creative graphic design agency in which many designers have worked in this area tend to have a basic understanding of simple coding languages, since searching for something on a website or figuring out how to use an app can be frustrating.