A ponytail is a hairstyle that involves pulling hair back on the head and tying it tightly with a hair tie. The ponytail is usually worn high on the head or low on the neck, near the nape. The style's name comes from its resemblance to a horse's or pony's tail.
Although many people today sport ultra-modern ponytails, the ponytail is far from a new style. The style has a long history dating back thousands of years, even though the name is relatively new.
Ponytails are all the rage right now. Take, for example, Ariana Grande, the world's second-most-followed Instagram user. She always has a head-topping, high-swinging poker-straight ponytail with her. It's a look that exudes high drama and diva-like glamour, thanks to its towering height in stark contrast to her diminutive figure. It's so distinctive of her that it makes international headlines when she doesn't wear it.
On the runway, the ponytail has been seen all over the place as well. For Chanel's AW19 couture show in Paris last month, Sam McKnight styled models' hair into low ponytails secured simply with a basic black elastic. channeling less high drama and more relaxed minimalism. McKnight describes the style as "serious hair for serious bookworms."
Hairstylist Justine Marjan styled models' hair into low ponytails laced with silver embellishments at Christian Siriano's AW19 show months earlier at New York Fashion Week. At the same time, the style also appeared at Ralph Lauren, albeit in a more classic iteration, and later in Milan at Prada, where legendary hairstylist Guido Palau offered simple low ponytails with a strong center parting.
Ponytails have always been our favorite, whether worn high or low, for diva glamour or bookworm chic. Ponytails get their name from their resemblance to a pony's tail. According to the Encyclopedia of Hair, the earliest versions of ponytails can be found in thousands-year-old frescoes from Crete. "The ponytail is almost as old as we are," says Rachel Gibson, aka The Hair Historian on Instagram. "People have been tying their hair back to keep it out of the way for as long as they have been doing sports, hunting, fighting, and other practical activities."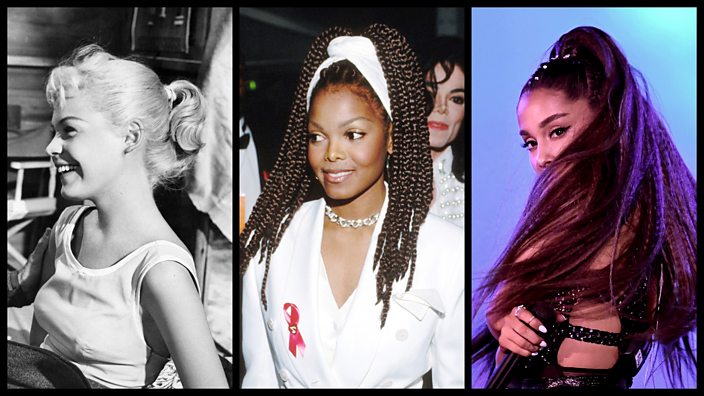 Ponytails can be seen in nearly every art museum, worn by men, women, and children of all classes and ages from nearly every century. Most ponytails worn in ancient times were secured with solid rings made of gold, clay, or bronze, according to bronze age burial sites in England. Women wore hair bands made of their hair, the hair of other women, or the hair of slaves in Ancient Rome. In ancient Japan, women used combs and long pins (made of wood, metal, ivory, or jade) to keep their hair in place.
Must Read: How Realistic Do Synthetic Hair Extensions Look
People have worn ponytails as a symbol of class and status in addition to practical reasons. Women of nobility, for example, adorned their ponytails with pearls, precious stones, and veils during the Renaissance era, whereas lower-class women wore cloth cords to secure their hair.
Ponytails come and go in and out of style regularly. According to some historians, ponytails, or some variation of them, are thought to have been worn by cave dwellers who would push or pull their hair out of their eyes.
Native Americans also wore their hair in various pulled-back styles, some of which were braided and some of which were not.
Long-haired women and men alike understand the need to get their hair out of their faces and quickly secure it in a ponytail with a hair tie.
Ponytails have been popular throughout history. Although the exact date of the ponytail's invention is unknown, we can see examples of the ponytail in Greek and Roman art dating back to 1600 B.C.E.
Long into the seventeenth century, the ponytail remained a popular hairstyle for both men and women. The male Manchu people of Northeast China wore a ponytail in a signature style during this time: the top of the head's hair was left long and braided in a ponytail, while the front and sides were shaved.
Throughout the 18th century, European men—particularly military men—were frequently seen with a "queue," or ponytail, at the nape of their necks. Around 1800, men's hairstyles began to change, and they began shaving their heads shorter.
Ponytails were considered unusual for women at the time. Ponytails were usually only seen on young girls until the twentieth century, as the hairstyle was considered childish at the time.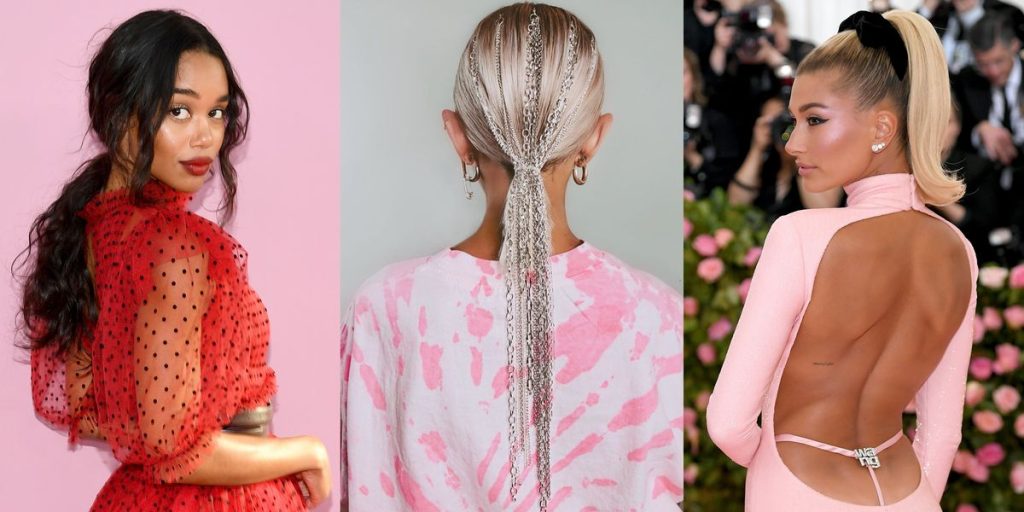 The ponytail was out of fashion in the Western world until the 1950s, when Barbie and girly-girl fashion brought it back into fashion. Girls and women alike wore high ponytails everywhere in the 1960s. Around this time, the term "ponytail" became widely recognized in everyday speech.
Ponytails became popular in modern fashion after that, mostly among women. The super-tall pony (one set at the very top of your head) was popularized by pop stars like Madonna, and women all over the world began wearing their hair back for formal occasions as well as everyday casual looks.
Ponytail Comeback
The ponytail then made a huge comeback in the 1980s. This time, it was styled to the side, with lots of volumes, and tied back with a scrunchie – a thick fabric-covered elastic band patented in 1987 by Rommy Revson, who named it "Scunci" after her pet toy poodle. "It was no longer just a youthful and practical style worn to the gym or school – it was suddenly a fashion statement in its own right, that was super cool and very sexy," Gibson explains.
The extremely high ponytail was born in the 1990s as a result of the scrunchie's success. Consider Full House's D.J. Tanner's hair was tied back with a scrunchie in a high ponytail that fanned out around her head.. In Boy Meets World, it's Topanga. Sporty Spice, whose entire identity was based on her simple, high ponytail.
Ponytails are all the rage. High, low, laced with accessories, parted down the middle, channeling high diva glamour or minimalist bookworm chic, today's iterations come in all forms: high, low, laced with accessories, parted down the middle, channeling high diva glamour or minimalist bookworm chic.
The Modern Ponytail
Ponytails can now be seen on the red carpet as well as in the gym. Ponytails are styled in such a way using ponytail extensions that they have a right look for every occasion. On stage or at galas, celebrities wear their hair in long, luxurious ponytails. Busy women, on the other hand, throw their hair up in messy ponytails to keep it out of their faces while still looking cute and put-together.
Ponytails have resurfaced among men as well. Men's long hair and the "man bun" have normalized high and low ponytails, which would have been strange 20 years ago.
Conclusion
The once traditional schoolgirl look is getting chicer by the minute for 2021, thanks to some clever styling from hairdressing creme de la creme. Ponytails are piled high one minute in a don't-mess-with-me-I'm-busy kind of way, then styled low with a cute ribbon the next. The humble ponytail, it's safe to say, isn't going anywhere.
Must Read: This Is How To Apply Fake Bangs Flawlessly